Fridays Apr 8 to Jun 17 3:00 to 5:00 pm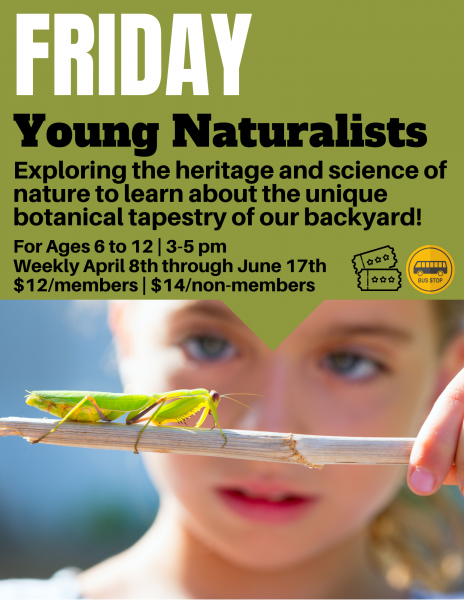 Young Naturalists is a nature-based program tailored to life in our Kootenay Community. Participants will enjoy the natural world while developing skills and knowledge to become the next generation of stewards of our natural home. This Friday after-school program is ideal for kids ages 6-12!
Please register in advance at www.rosslandmuseum.ca/kids-programs to allow us to prepare for each week's program - you can now purchase punch passes or individual sessions in our online shop: https://bit.ly/3sBF6ZJ.
For more information, contact Skylar at community(at)rosslandmuseum.ca or call (250) 362-7722.
The Museum is open year-round! Tuesdays to Saturdays, 10 am to 5 pm.
Check out our website (https://www.rosslandmuseum.ca/) or find us on Facebook (https://www.facebook.com/rosslandmuseum) and Instagram (https://www.instagram.com/rosslandmuseum/).
Town:
Rossland, BC
Venue: Rossland Museum & Discovery Centre
Address: 1100 Hwy 3B, Junction of Hwys 3B & 22